Why do you shoot weddings?
Honestly, I just love shooting weddings. They are such fabulous occasions - so much joy, so much beauty, such rich stories. I feel like I have a backstage pass to one of the most important days of your life - and the images I collect will be part of your story forever. Doesn't get much more epic than that, does it?!
How long have you been photographing weddings?
I've shot over 400 weddings in the last 9 years - and have loved every minute of it. I originally studied Fine Arts, graduating with honours in Painting. I lived as a 'starving artist' for a short while (ha!)…before working with teenagers with special needs, teaching film making. I loved spending time behind the camera, and when a friend asked me to shoot his wedding 9 years ago I realized that I had finally found my ideal art form. I've been refining my skills ever since, and I haven't looked back!
How would you desribe your approach?
I'll capture your story as it naturally unfolds throughout the day; there will be so many genuinely amazing moments that there's no need to 'stage' it. I'm super discrete and want to capture the best possible shots without getting in the way. I'm always up for a few epic portraits - if you are too!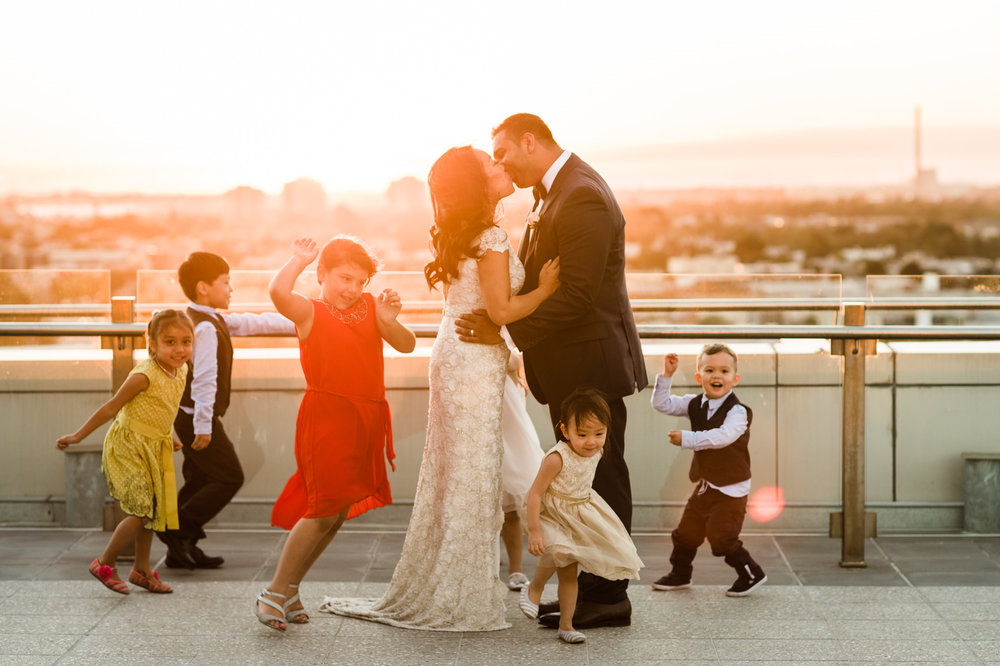 How many photographers will there be (and will it be you on the day..?)
Couples choose me to shoot their wedding, because they want my eye and my style. And that's what you're guaranteed to get. However, if you specifically want a second shooter, I can make that happen.
How long will we have you for?
As I photograph your story as it unfolds, you can have me around for whatever is most important to you. For most weddings, I start shooting both partners as they are getting ready, and tag along until they hit the dance floor. I often end my coverage with an 'environmental hero shot' (think night shot, wow factor, lots of fun!). My standard package includes up to 9 hours of shooting, but you have the option to add additional hours.
What if the weather is bad?
All weather and lighting conditions have their advantages and disadvantages; I can make anything work. In fact, rain is probably my favourite condition to shoot in. The only limitation is what you are prepared to do!
Do you process and retouch the photos?
I spend a significant amount of time processing your photos frame by frame in a mixture of colour, and black and white. My aim is to make each shot look the best it possibly can, without you noticing what I've actually done. The images will look amazing, yet natural and real.
("Photo shopping" to actually change the image, remove people etc is not something I do; I'm all about the real moments. If this is something you want, I can point you in the right direction.)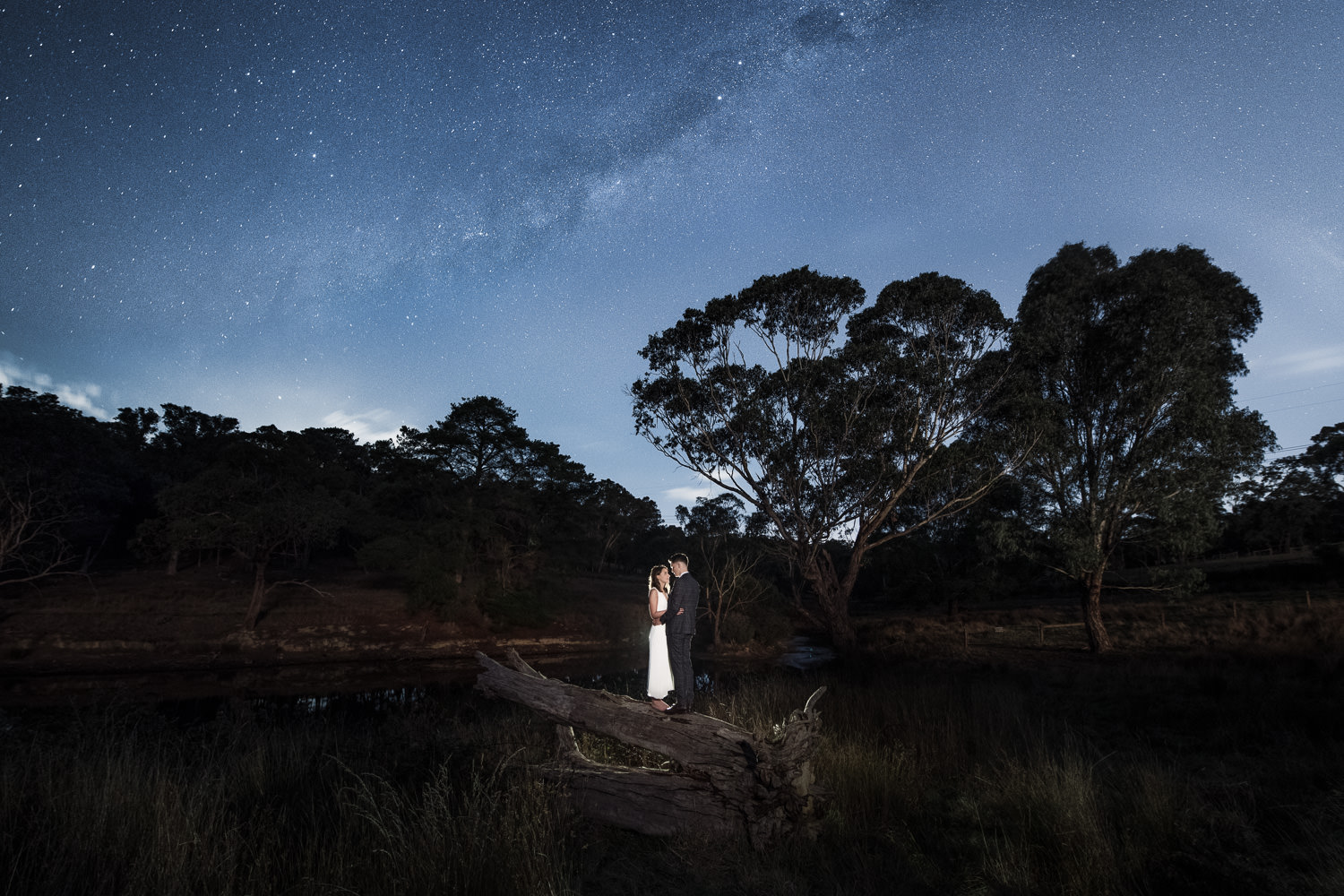 When will we get our photos, how many will there be and how do we get them?
Every wedding and every story is different – but you can expect to receive at least 700+ full resolution, processed photos which are ready to print. Perfection takes time - so my turn around is up to 6 weeks from the wedding date. You will be sent a link allowing you to view all your photos on a webgallery, from which you can share them, download the images yourself or directly order professional prints.
I love travelling for weddings, and have shot in most states so far. Obviously there will be an additional fee to cover my travel expenses, car hire and accommodation. If this is something you'd like more information on, shoot through the details for a customised quote.
What makes you different?
Coming from a Fine Arts background, I have a sharp eye for detail and an ability to anticipate the moments that matter. After such a varied work history and building relationships with people from literally all walks of life, I easily build rapport with my couples, making for a relaxed and comfortable day together. I'm constantly being told that I'm the hardest working wedding photographer out there. I'm not sure if that's true, but each and every wedding feels as exciting as the first.
My coverage starts at $3995 for up to 9 hours. This includes 700+ full resolution photos, processed, ready to download and print from a webgallery and on a USB. Please get in touch to receive more details about the nitty gritty.
This all sounds great! What do we do next?
Get in touch to organise a meeting. I meet couples at my studio in Brunswick East on weeknights at either 7:30 or 9pm (or during the day if convenient), or via Skype / Face Time if you live interstate/overseas - or if you just wanna stay in your jim jams! After we've had a chat you can go away and have a think, and if you'd like to make things official, I'll put together some digital paperwork including a wedding agreement and an invoice for the deposit (it's all super easy to sign online).
Want to know more?
I love wedding details. LOVE THEM! And I'd love to hear about your wedding plans so far.
Get in touch for more information and to receive a price list.
Prices start at $3600 for 6 hours coverage.